Friends and Family,
As you know, playing football has been a huge part of my life. To continue to be able to play at the highest level, my teammates and I are helping the football program raise money in our Golf Tournament with Helicopter Golf Ball Drop. Every donation received from the ball drop will have a chance at winning a cash prize, and will directly support me in my journey to raise money for equipment, coaches, and maintenance of our awesome field.
Any support is greatly appreciated. Click the donate button below to support me and be entered to win a CASH prize up to $1,500!!!
Thank you,
Porter Fields
Class of 2022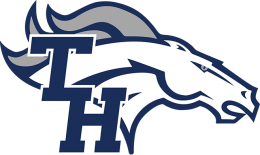 Latest Donations
Angela Pierce donated $20.00
To: J. A.
Quincy Perry donated $50.00
To: B. D.
Kathleen McInerney donated $20.00
To: K. M.
Laura Escutia donated $10.00
To: B. D.
Christopher Costa donated $20.00
To: N. F.
See more donations..